Welcome to the Fairytailfanon RP Wiki
Edit
Hello welcome to the Fairytailfanon RP, we allow all to come and RP with us. We allow people to make characters and pages about things. We want lots of people to contribute. And we want pages of magic or link pages to the magic you are using.

Have fun all 
Mommy site.
Edit
This site was inspired by http://fairytailfanon.wikia.com and we would like for you to see it. If you can because that is the place I started at. We allow any magic on the Fairytailfanon site or in the manga or anime. Anything in the anime and manga are allowed. Just drop by me first if you want to be something really powerful. And welcome. Again :p.
Mages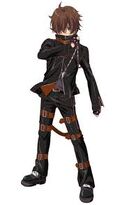 Magic
Latest activity
Edit
Recent Blogs
---
|-|
Ad blocker interference detected!
Wikia is a free-to-use site that makes money from advertising. We have a modified experience for viewers using ad blockers

Wikia is not accessible if you've made further modifications. Remove the custom ad blocker rule(s) and the page will load as expected.